---
There is nothing the executive producers in Hollywood hate more than an actress or actor stepping up to the plate and challenging a false-narrative about health and safety. We see shows, series (think Netflix) and movies all the time that promote Leftist ideologies and advertise processed food and toxic medicine as if they were key to enjoying the "ultimate lifestyle" that leads to an early, miserable death – smoking cigarettes, drinking liquor, eating junk food and taking lots of prescription medications all day, every day.
Now Hollywood is pushing mandatory Covid vaccinations (clot shots) as hard as they can, but Candace Cameron Bure (the oldest sister from the "Full House" sitcom) is using her brain, voice and popularity to bring the walls down and expose the truth about vaccine misinformation that's coming from the CDC and the Biden Regime.
Christmas movie star intelligently rips apart the illegal and immoral push for Covid vaccine mandates
By the way, Candace also has over 5 million Instagram followers, and that's where she's speaking her mind, independently from Hollywood's vaccine shills, and intelligently defending all Americans' rights to informed consent, plus the way to naturally build your immune system. This is epic. The Queen of family Christmas movies wants everyone to choose natural immunity over Covid vaccines. She's pro-medical freedom. She wants everyone to be "pro-sunlight, exercise, real food, & vitamins." What's even better is that Candace declares that she's not anti-vaccine, because she already knows that once she exposes vaccines as the big fraud they are, all of mainstream media will immediately label her as "anti-vaccine" and "anti-science" and "anti-vaxxer" in their vain efforts to discredit her intelligent approach.
Here's the Queen of Christmas movies ripping into the whole plandemic and further denying that anyone should ever be force-vaccinated with gene therapy jabs quarterly by the US government and told it's your only choice by the Hollywood vax-shills. Candace clarifies that this is "not about what I am against" but rather what she "is FOR," as she lets her fans know they should read about it and understand and appreciate the distinction she's making.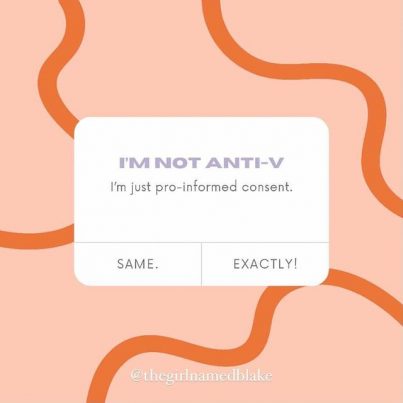 How many more Hollywood stars will blow the whistle on toxic vaccines and tell the world to choose the safe and effective defense of natural immunity?
This is becoming a trend. Recently, Hollywood and the VIC (Vaccine Industrial Complex) went absolutely insane because Joe Rogan caught Covid and beat it down fast with vitamins and Ivermectin. The former host and star of the "Fear Factor" show, and now top MMA/UFC commentator, never even mentioned vaccines, and now all of Hollywood is having a bash contest to see who can discredit Joe Rogan the most, before too many of his millions of followers (he's got the most popular podcast in the world) choose natural immunity forever.
When Candace posted her medical freedom declarations on Instagram, she almost instantly received over 400,000 likes.
Regarding choosing natural immunity over Covid spike protein jabs: "We can have different opinions and still respect and love one another. Be bigger than that!" – Full House actress Candace Cameron Bure. Natural health advocates invite all independent thinkers in Hollywood to follow this trend of blowing the whistle on toxic vaccines and choosing natural health, natural immunity and therefore long-lasting, effective immunity to Covid, the flu, head colds, other viruses, bacteria, pathogens and parasites. Nature has an answer for everything, so do a little research and choose wisely.
It doesn't even take a scientist or doctor to see that Covid vaccines, Remdesivir and ventilators are compounding the problems of the pandemic, creating a pandemic of their own, thanks to "Western Medicine" and the scam artists who are perpetrating the entire nightmare of bad medical care. Tune your truth news dial to Pandemic.news to stay informed of the engineered pitfalls of the Covid scamdemic.
Sources for this article include: